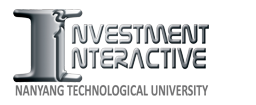 Home | Membership |Types & Progression |Activities | Financial Events |Investor Education |Achievements |Media Coverage |Sponsorship |About IIC|Management Committee |Past Committees |Contact Us
Types & Progression
The NTU-IIC is constantly on the look out for individuals that believe in our cause. At NTU-IIC, we believe in people. Therefore building successful teams is of ultmost importance to us. We take succession planning very seriously, as our club continues to grow and progress from batch to batch.
NTU-IIC Membership Types & Progression
For information on our Annual General Elections, please click here.