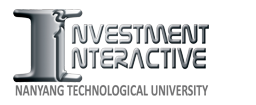 Home | Membership |Types & Progression |Activities | Financial Events |Investor Education |Achievements |Media Coverage |Sponsorship |About IIC|Management Committee |Past Committees |Contact Us
Financial Events
Cashflow is a board game simulating the real rat race these days. In this boardgame rat race, the group of 6 individual players must either earn the most money or get out of the rat race, in order to score more points. Eventually, the player with the most number of points wins.
Created by Robert Kiyosaki, with the recent outbreak of increasing financial management problemsh with Singapore youths today, this National Cashflow Competition is allows everybody to discover about financial management in a creative and fun manner.
Join the competition now!