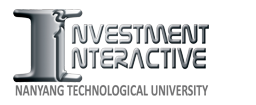 Home | Membership |Types & Progression |Activities | Financial Events |Investor Education |Achievements |Media Coverage |Sponsorship |About IIC|Management Committee |Past Committees |Contact Us
Login Form
Forgot your password?
Forgot your username?
Create an account
Web Revamp
The new IIC site has gone live! New features are added everyday. The expected stable date: 1st August 08
IIC Members – EmitAsia.com
Subscribe to 1 year of Fortune Magazines @ discounted rate and get an exclusive "8th Habit" book
NTU Investment Interactive Club
Join the competition now!
The Game
OCBC Stock Challenge 2008 is an online competition in which participants, either individually or in teams of up to 4 people, sweats it out over a period of three weeks, beginning on the 6th September 2008.
Using OCBC Securities' sophisticated platform, the virtual game simulates realistically real-time stock environment with a starting capital of SGD 100,000.
Adrenaline-pumping thrills aside, the practical nature arms you with the chance to apply theoretical and technical knowledge and real evaluation of much-touted "investment tips", without real financial losses.
Eligibility
All University, Polytechnic and Junior College/Institutions students are welcome to sign up for it. You can chose to form a team of 2to 4 people, or simply fight for the top spot in the Individual category.
Feel free to form an inter-school team and get your peers from any school to join you in the game.
Attractive prizes to be won!
Stock Challenge 2008 Prizes
Individual Category
Champion
SGD 1000
First Runner-up
SGD 800
Second Runner-up
SGD 500
Fourth & Fifth Prize
SGD 150 each
Consolation (8 Winners)
SGD 80 each
Team Category
Champion
SGD 2000
First Runner-up
SGD 1500
Second Runner-up
SGD 1000
Fourth & Fifth Prize
SGD 300 each
Consolation (5 Teams)
SGD 100 each
Others
Most Number of Participants for JCs
Challenge Trophy
Cashflow is a board game simulating the real rat race these days. In this boardgame rat race, the group of 6 individual players must either earn the most money or get out of the rat race, in order to score more points. Eventually, the player with the most number of points wins.
Created by Robert Kiyosaki, with the recent outbreak of increasing financial management problemsh with Singapore youths today, this National Cashflow Competition is allows everybody to discover about financial management in a creative and fun manner.
Join the competition now!
Young Investor Pack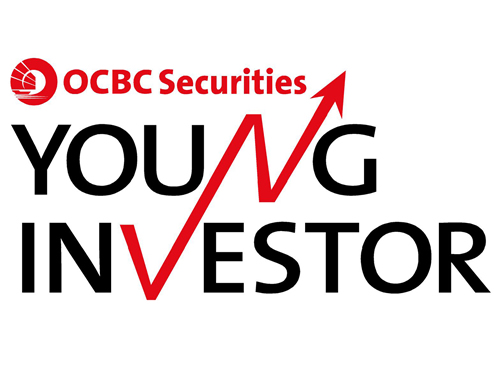 The Young Investor Pack (YIP) is an initiative by OCBC Securities, in collaboration with Invest Cube (I-Cube), in response to the needs of the growing student investors segment. YIP consists of a trading account & platform that is linked to a trove of tools to help the young investors start trading. These include seminars, free trades, the young investor booklet, investment magazines etc.
About Joomla!
Features
News
The Community
IIC in the News
The YIP was a mega success which attracted over 1000 participants and wonderful comments from the various media and press.
The Business Times
The Nanyang Chronicle
Smart Investor
Lianhe Wanbao
ClassACT
Berita Harian
Read more…
Feed Display
Yahoo! Finance: Top Stories
Top Stories from Yahoo! Finance

GM to cut 15 pct of US, Canadian salaried workers (AP)
General Motors Corp. plans to cut 15 percent of its U.S. and Canadian salaried work force — or around 5,100 jobs — by Nov. 1 as part of a plan to slash billions of dollars in costs and help the automaker ride out a slump in U.S. sales.
Who's Online
We have 7 guests online